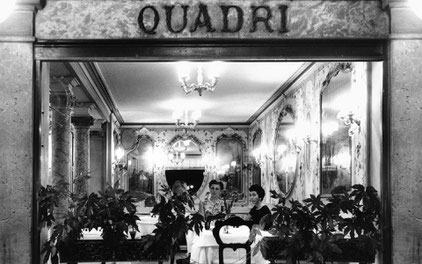 The "star hunters" can be considered lucky. The Venice Film Festival has made the caffés of the Serenissima so popular among the stars, that they continue to return to their favorite Caffè. Any  particular names? It seems that Woody Allen, is in love with Venice; he loves to stop at the Gran Caffè Quadri  for a coffee or drink in one of their lavish rooms. It will be thanks to the myth of Hemingway or Bellini, that Leonardo Di Caprio and George Clooney, made Harry's Bar one of their fixed docks in the Lagoon. To complete the triad of historic cafes loved by the stars between the streets and canals, is the Caffè Florian. Yesterday it was Casanova and Byron that enchanted the audience of the 18th century Caffè, today Jude Law continues to frequent the historic Caffè.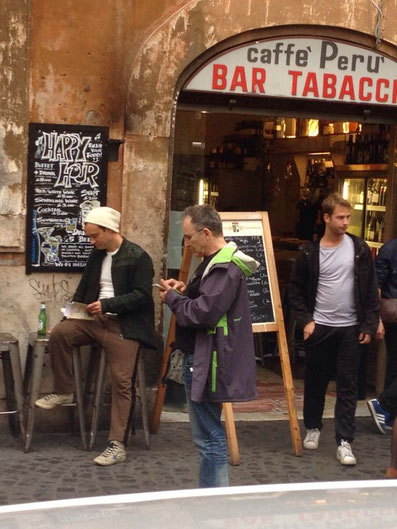 Recently a handsome English actor has thrown all of the Capitoline Hill into turmoil, appearing suddenly in the cafes of Rome and Viterbo between film shoots of "The Young Pope" by Paolo Sorrentino.
Obviously the Caffè Peru is a favorite not just for Jude Law but also the locals, offering great coffee but also fabulous cicchettis for the apertivo in the afternoon.